Next Step
Your details have now been sent to local Property Buyers who we think can offer the best price. You will be contacted shortly to discuss your property and your situation in more detail.
Our team are very skilled at solving property problems and are aware of the many challenges that face homeowners today.
I personally guarantee that we will do our best to help you. I am confident that if we do end up buying your property it will be because our offer and our service will be significantly better than anyone else's.
With this in mind, please hold out from accepting any other offers until we have been in touch with you. Occasionally, to help you best the best offer possible we shall ask more than one local agent to contact you, to give you more choice on offers, thus ensuring you get the best price for your home.
Any offer and support we give you is completely free and without any obligation whatsoever.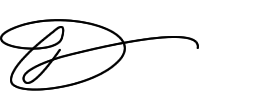 Daniel Morgan
Managing Director
Property Cash Buyers